Welocalize: Company Profile & Online Jobs (+How to Join)
In a world that is increasingly digital-first, the language industry has greatly benefited from the rise of technology and automation. The more technology develops, the more varied services and job opportunities that have and will continue to emerge.
In this article, you will get to know Welocalize, a remote company that offers a wide range of online jobs and work from home opportunities.
What is Welocalize?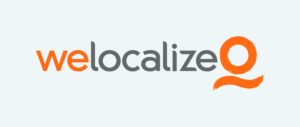 Welocalize is a full-service, multi-vertical Language Service Provider (LSP). It started as a translation company in 1997 and has grown to the status of a Super Agency, according to Slator's 2020 LSP Index. It is one of the largest LSPs in its category with yearly revenue of over $200 MM.
With over 1,900 permanent and project-based employees spread over North America, Europe, and Asia, Welocalize enables global brands and companies to reach, engage, and grow international audiences. It offers numerous language-related services in over 250 languages and various online job opportunities. Its global client base includes giant technology corporations, global medical and legal organizations, as well as manufacturing companies that make the everyday products that surround us.
The company provides many online jobs for language professionals, such as translation jobs, and it has a global talent network of more than 77,000 remote freelancers in this sector. Many clients partner with Welocalize on long-term, scalable programs and this gives its language professionals many employment opportunities for collaboration and cross-functional learning. Currently, Welocalize operates mainly under a remote business model where most teams collaborate virtually and work from home.
How does Welocalize work?
When a client comes on board, Welocalize's teams develop the relevant processes - production, quality assurance and measurement, customer tools usage - and decide what part of the process (if any) will be outsourced to freelancers or agency partners. Freelancers can work from home or from anywhere as long as they deliver the required quality on time within the agreed terms and conditions.
Once the recruitment and onboarding process is completed, freelancers work with project managers, who dispatch the work, answer queries, issue Purchase Orders, and manage the client communications. There are project managers based in multiple time zones and locations, so one minute you may be working with someone based in Romania, and then the next project may come from the US or China.
Services & Online Jobs at Welocalize
Below is a non-exhaustive list of services and online jobs offered by Welocalize:
Translation
Localization
Transcreation
Content creation/copywriting
Interpretation
Data Creation
Paid Search
SEO
Quality Assurance (QA) – linguistic and functional
Rating jobs
All freelancers, unless agreed otherwise, have the freedom to work online from anywhere they like.
ISO-Certified Services
The translation, localization, and interpretation services offered by Welocalize are compliant with ISO standards. This is audited by an independent organization periodically. Currently, the company holds four ISO certifications:
ISO 9001:2015 Quality Management
ISO 17100:2015 Translation Services
ISO 18587:2017 Post-Edited Machine Translation
ISO 13485:2016 - Medical Devices
The ISO standards have implications on people selection and the production workflow, and linguist jobs require either a degree in translation, significant experience in translation, or both. CAT-tool knowledge is also required for translation and localization services.
Creative and Digital Services
The demand for creative and digital has been on the rise in recent years. Transcreation (also known as creative translation or adaptation), content creation/copywriting, SEO, paid search, and other digital services are often outsourced by Welocalize to experienced freelancers.
QA (Quality Assurance)
Welocalize offers linguistic and functional Quality Assurance of technology products. This work is project-based and can be full-time when the projects are substantial. Freelancers are always needed for smaller projects which need to be turned around quickly.
Rating Jobs
This is a new exciting space where Welocalize has been experiencing growth. The company delivers projects for Search and Ads Quality rating for multiple languages.
AI Data Creation
The need for this service has emerged thanks to one of technology's great developments – Artificial Intelligence (AI). AI requires huge sets of data in different languages, which are created by native speakers. Keep an eye on these jobs as they are on the rise.
How much does Welocalize pay?
Considering the wide range of online opportunities it offers, as well as the diversity of its remote crowd, freelancers working for Welocalize can expect to make anywhere between 3 USD and 80 USD per hour. The rate will vary greatly depending on the type of job, experience required, among other factors.
Freelancers are paid to deliver services that meet agreed-upon requirements. Sometimes they are paid for their time, for example, per hour, but certain productivity is often expected. Otherwise, they are paid per completed task, per word or per project.
Profitability depends on the freelancer's ability to produce high-quality work within a certain timeframe. Completing a certain task may take someone 20 minutes and another person may need 1 hour. Obviously, the person that takes 20 minutes will make more money per hour than the other. Most freelancers aim to find the sweet spot where they are able to create good output per hour, so that their enterprise is profitable.
Invoicing and billing
Freelancers receive a purchase order (or an equivalent) for every service delivered. They are responsible for invoicing it. The Welocalize system allows for a choice of the cadence of invoices (weekly, monthly, etc.).
Payment process
Welocalize pays via a third-party platform and its payment terms are generally 45 days from submitting invoices.
How to Apply
Welocalize constantly recruits for all types of different jobs. If you want to be up to date with all job opportunities, you can bookmark their job site and check it periodically for updates.
A lot of large-scale recruitment campaigns and projects are advertised on the Welocalize Talent pages on LinkedIn and Facebook, so be sure to stay tuned to those pages.
Requirements
Requirements can vary per job and project, but some general ones can be pointed out.
Rating & Data Creation Jobs
This type of work makes for excellent second or part-time jobs for anyone looking for an additional income. The jobs are usually part-time and can be done alongside other personal and professional engagements, such as studying, parenting, etc.
The requirements for these jobs are:
Speak, read, and write the required language on a native level
Deeply understand the local culture
Are a proficient user of the internet
Are technology and computer literate
Able to learn quickly, understand, and follow written instructions
Creative and Digital Jobs
This type of work requires previous experience and some jobs may require certain academic background, technical skills (be able to work with programs and applications), and deep understanding of the local culture. It is key that you understand what purpose the final service or product will serve, so that you can adapt the output accordingly. Understanding how marketing works can be a great advantage.
Specialized Jobs
The requirements for services such as translation, localization, and interpretation are relatively strict. This comes from the expectations of the client who know what good service is, as well as from the ISO standards that Welocalize has in place in order to assure service quality.
To get a translation, localization or interpretation job you will often be required to have a significant working experience (often 3-5+ years) and/or a relevant academic degree. These requirements are usually listed in the job description.
Application, Recruitment & Onboarding process
The standard job application process is straightforward. Here are the most common steps (depending on the job the recruitment process may vary):
Once your application is received, the recruitment team will review it. If you meet the requirements for that specific project, they will get in touch with you.
You will then receive the project description and will discuss the rates. Some roles may require a 10-15-minute phone call.
The next step usually is taking a test, which will assess the level of your skills and competencies.
If you pass the assessment, you may need to be interviewed by a Hiring Manager and/or a client.
Successful applicants receive a confirmation they have been selected for the role.
Administrative onboarding can start (where you sign documents and submit legally required information).
Frequently Asked Questions about Welocalize
How do I get a job at Welocalize?
Keep an eye on the job openings here and via the Welocalize Talent LinkedIn and Facebook. Make sure you have a great CV that lists all your relevant experiences, skills, and competencies. It is of great help if you add what roles you are looking for.
Why is no one responding to my application?
Welocalize may receive up to hundreds of applications per day and they are physically not able to respond to everyone. On a general note, if you do not receive a response within a couple of weeks, you can safely assume your application has not been successful or the project has been postponed.
How can I benefit from working with Welocalize?
Next to being paid for your services, and depending on the job you are in, you may be able to benefit from free learning opportunities. The company aims to invest in talent and often creates different courses and webinars that helps its community develop and boost their skills. If these apply to you, you will be notified by the production or the talent teams.
Conclusion
The rise of technology and the increasing need for digital content make it possible that other forms of employment emerge, and to work from home is a reality that many of us can take advantage of today.
As a fast-paced company whose business is based on innovation and technology, Welocalize stands out in the context of the so-called gig economy. As the company keeps growing and expanding, new job opportunities become available. Are you ready to get your share?