Top 25 Transcription Companies Hiring Remote Workers
Transcription is the conversion of audio, video or speech into written text. The audio, video or speech can be recorded or live.
Below you will find a list of the top transcription companies that offer remote transcription jobs. The list was curated to include the best picks for people with no experience, as well as the companies that pay higher salaries for each of the three main transcription categories: general transcription, medical transcription, and legal transcription.
Most transcription companies hire independent contractors to work remotely. In general, they do not require any experience, except for legal and medical transcription. A good grasp of English, a stable internet connection and a computer is all you need to get started.
General Transcription Companies That Hire Remote Workers
General transcription companies deal with transcriptions that do not need any specialized training. This can be conference calls, interviews, lectures, workshops, webinars, and many other things.
General Transcription Companies That Pay Well
Below is a list of companies that tend to offer high-paying general transcription jobs.
Daily Transcription

Daily Transcription provides transcription and translation services to many sorts of organizations, from legal businesses to entertainment and academic establishments. They pay contractors weekly through checks and the rate starts at $0.75 per audio minute.
GMR Transcription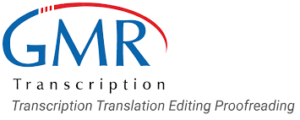 GMR Transcription hires only US-based transcriptionists. There are many factors that will determine the pay, including quality of the audio, how many speakers are on the audio and how urgent it is. You will need to send your resume after which a test will be emailed to you together with the guidelines.
General Transcription Companies That Are Beginner Friendly
A list of companies notable for providing entry-level general transcription jobs can be viewed below.
Rev
Rev was started in 2010 and is located in San Francisco and Austin. It uses both humans and automated machines so that transcripts are done in a timely manner. They pay every week on Monday via PayPal. The flexibility that comes with working for rev is what makes it appealing. You can pick work when you are free from their workspace. The workspace shows details of the audio like length, topic, rate and deadline.
Scribie
Scribie is a good option for beginners looking to work from home by venturing into the transcription field. The audios are short (10 minutes or less) with a TAT (turnaround time) of two hours. The transcriber is also provided with a free automated transcript that can save up to 60% of typing work. Scribie pays between $5 and $25. You also stand a chance of being promoted to a reviewer or proofreader based on the quality of transcripts produced.
CastingWords
CastingWords employ independent contractors from selected countries. The pay is determined by the kind of job handled, the level a transcriber is at and also the grade earned by the transcriber (they have grades that they base their pay on). On average, most of their transcription jobs pay less than a dollar per audio minute.
Appen
Appen provides a wide range of transcription services including note-taking and minutes meeting, audio recording, stenography, and court reporting. They pay every month through direct bank deposits with Payoneer. Their working hours and types of tasks are quite flexible.
Read our article to find out more about Appen.
Lionbridge
Lionbridge has been providing transcription and localization projects for over 20 years. You choose a suitable time to work and furthermore, you can work from anywhere. Lionbridge hires workers from any corner of the world and offers transcription services in 300 languages.
Other Top General Transcription Companies
TypeWell
At TypeWell, a typist is expected to have a typing speed of between 150 WPM and 200 WPM (words per minute). Additionally, there are a set of shortenings and condensing methods that a typist is trained to use. Pay at TypeWell ranges from $15 to $30 per hour. To join TypeWell, a transcriber must complete an online application (free) that covers personal information, materials needed, course outline and training calendar. If you are a beginner, you will require an authorized sponsor. This could either be either your present or future employer.
CrowdSurf Transcription
CrowdSurf targets the hearing impaired people by providing transcription and captioning services that make online media more accessible. The videos are usually short and are available 24 hours a day. This means you work whenever you are free and they pay immediately after the work is approved.
Babbletype
Since it was established, the main aim of Babbletype was to cater to the market research community. They have been doing this type of transcription for over two decades. The nature of transcription jobs that Babbletype deals with is mostly general transcription. It also offers transcription services in foreign languages, and this is one of the reasons why it hires worldwide.
Verbal Ink
Verbal Ink has been providing transcription services since 2003. To join Verbal Ink, the candidate needs to be a native English speaker, but foreign language transcription jobs are occasionally available. Verbal Ink only discloses information about the pay rate after one applies and gets qualified for the job.
3Play Media
3Play Media offers both captioning and transcription services to its customers. They use humans and machines to deliver the transcripts. Payments are made every month through direct deposit or check.
Medical Transcription Companies That Hire Remote Workers
Medical transcription, as the name suggests, deals with transcription related to the medical field. A lot of health terminology is used and different formats have to be used for different things. For instance, prescription format, medical report, etc. Furthermore, it can also be specialty-specific such as radiology, mammography, etc.
Medical Transcription Companies That Pay Well
Athreon

If you wish to work for Athreon, you must be a high school graduate or received GED certification and be a trained transcriber. For general transcriptionists, one can undergo training authorized by AAERT (American Association of Electronic Reporters and Transcribers). For a medical contractor, they emphasize the need of attending an institution certified by AHDI (Association for Healthcare Documentation and Integrity). Because of the nature of work that Athreon handles, all contractors have to undergo a background check. Athreon pays independent contractors every week through PayPal.
Acusis

With technology advancing fast, Acusis is taking advantage of providing clinical records to clinics, medical doctors and health systems. They have an in-house software called AcuSuite, which helps in offering quality services to its clients. Acusis offers both full-time and part-time job opportunities with flexible working hours. An applicant has to have a minimum of three years' experience in medical transcription.
Aquity Solutions

Aquity helps in capturing a patient's data and incorporating it with a company's electronic health records (EHR), after which they document. To get hired at Aquity, you need to have experience in the medical field and reside in the US.
Medical Transcription Companies That Are Beginner Friendly
TranscribeMe
If you are a beginner and want to gain more experience with medical transcription, TranscribeMe is a great place to start. The audios are usually short, between 10 seconds and one minute. If you have a medical or legal background, you can apply at TranscribeMe as they pay a higher rate for specialized backgrounds.
Read our article to learn more about TranscribeMe.
Quicktate
Quicktate is one of the beginner-friendly transcription companies as it deals with short messages be it general, legal or medical. They hire worldwide. Quicktate pays a quarter-cent per word for general and legal transcription. For medical transcription, it is half a cent per word.
AccuTran Global
AccuTran Global only hires contractors from either the USA or Canada. They have a set time for working which a contractor can choose. The pay rate is around $0.004 to 0.055 per word and payment is usually done on the 15th day of the following month after the work is done using direct deposit.
Other Top Medical Transcription Companies
Transcription Hub
Transcription Hub is a transcription company that employs contractors worldwide, both new and experienced ones. The company pays between the 1st and the 5th of every month via PayPal.
Ubiqus Transcription
Ubiqus Transcription uses automated machines to transcribe audios and the final product is proofread by a human. This saves time especially when it comes to urgent orders. They offer legal, medical, corporate and foreign language transcription services. The rate may vary depending on the kind of audio one is handling.
Legal Transcription Companies That Hire Remote Workers
Legal transcription is typing out any form of legal proceeding. There are many services that a legal transcriber can offer, such as transcribing dispositions, pieces of evidence, cross-examinations, letters, legal briefs, court hearings, and legal letters. The audios can also be in form of tapes, digitized files, and videos. The transcriber is supposed to format them correctly after transcribing.
Legal Transcription Companies That Pay Well
SpeakWrite

SpeakWrite is based in Austin Texas and is always looking to hire legal transcribers to work from home. Their working hours are flexible and can be scheduled for up to two weeks in advance. To be considered for a post at SpeakWrite, you need to have a typing speed of 60WPM, be a legal resident of the United States (they do not accept applications from California because of the law AB-5) or Canada, and have at least one year of working experience in a law firm. SpeakWrite pays a rate of half a cent for every word transcribed.
Allegis

Allegis Transcription provides services for the insurance and legal industries across the United States. Rather than paying per audio minute or hour like most transcription companies, Allegis pay per page. They prefer contractors with insurance background who are comfortable at working under pressure, especially when it comes to deadlines. Payment is through Direct Deposit or mailed check.
Legal Transcription Companies That Are Beginner Friendly
Transcription for Everyone
Transcription for Everyone has an all-encompassing training program since it deals mostly with legal transcription. They claim to use automatic software just for the quality checks and never for the transcription itself. If you would like to work for Transcription for Everyone, send your resume and cover letter. Their pay is $0.45 per page and can vary upwards or downwards depending on the rating score of the contractor.
GoTranscript
GoTranscript offers a variety of transcription services, including legal transcription for legal firms. They employ all over the world. Their audios or videos are split into 10 minutes and the turnaround for this is six hours. This can be very advantageous if you are a slow typist. GoTranscript disburses payments every Friday either via PayPal or Payoneer.
Read our article to learn more about GoTranscript.
Other Top Legal Transcription Companies
FFTranscription
FFTranscription handles general, legal and medical transcription. They allow you to choose when you will work and how many hours you are ready to commit. Their rate starts from $0.40 per audio minute. However, you can get assignments that pay a higher rate as you continue working.
Conclusion
Most companies are increasingly adapting to the work from home model because of its many advantages. This includes:
Flexible hours
Better employee retention as an employee can balance work and home life
Increased staff motivation
Better staff health and wellbeing
The office is able to save on office space
Supplies and utility bills
Increased productivity due to minimal interruptions
Less absenteeism due to illnesses
There are a number of factors that you should consider before venturing into the transcription field:
The skills needed
Advantages of working from home
On average how much a transcriber earns
Career advancement opportunities
Equipment needed
Is it full time or part-time?
Working from home is a dream come true for many people. With many transcription jobs needing no experience (apart from legal and medical transcription), anyone can go through training and start earning.
A good strategy is to build up your career from beginner-friendly transcription companies until you become a pro. After that, you can focus on the companies with higher pay rates.