GoTranscript: Company Profile & How to Join (+ Test Tips)
The definition of "dream job" varies widely from one person to another. But if you've stumbled upon these lines, it's not by coincidence. Yours probably includes working from home, at your own pace, and on a flexible schedule. Did we just read your mind? If you want to break free from your 9-5 desk job and forget all about the daily commute, you have come to the right place.
Or perhaps you're looking for a side gig that'll help pay up your bills, crush your debt, or save up for a well-deserved vacation? Either way, we've got you covered. GoTranscript, one of the largest transcription companies out there, offers you a great way to supplement your online income through transcription jobs. Read on to find out more about this virtual agency and how you can work for them from the comfort of your own home.
What Is GoTranscript?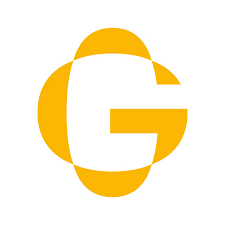 GoTranscript is a translation and transcription agency founded in 2006. Today, the company serves over 3,000 clients from different countries and fulfills an average of 45,000 orders a year. That's about 144 million minutes transcribed!
What started as a small team of 37 transcriptionists and 15 proofreaders is now a vast worldwide network. Nowadays, GoTranscript has a blooming remote workforce of more than 2,000 global colleagues. The good news is they're always looking for talented people, just like you, and they're constantly hiring!
How Does It Work?
The transcription process is fairly straightforward. All the customer has to do is submit their audio or video files so that the transcriptionists can work their magic. From business meetings and focus groups to documentaries and movies, GoTranscript takes all types of content in several different formats and turns it into text.
On the platform, all orders are color-coded according to difficulty and urgency:
White for regular jobs
Yellow for orders that require a quick turnaround
Red for more challenging projects
Blue for urgent work.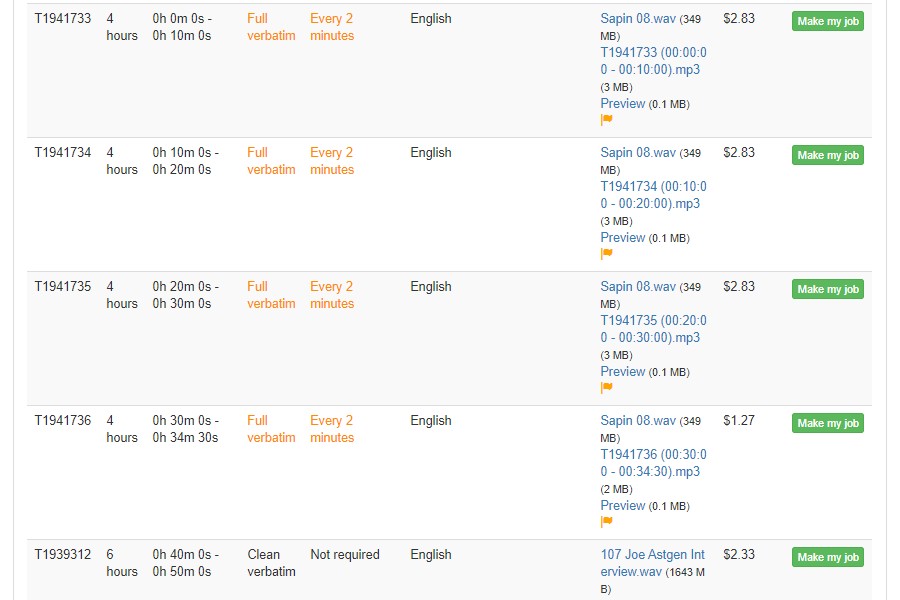 Additionally, the company now has its own app. It's available for iOS and Android, giving clients the possibility to record audio and upload it to the platform in just a few steps.
Online Jobs at GoTranscript
To work at GoTranscript, every applicant must start as a transcriptionist. Applying for this entry-level position allows you to get the hang of what needs to be done. That's an excellent way to acquire the necessary experience to eventually start reviewing other people's work and increasing your earnings!
Once you've reached 400 minutes transcribed and submitted at least five colored files, you can apply for the editor position.
How Much Does GoTranscript Pay?
The average pay for all transcriptionists starts at $2.6 per 10 minutes transcribed. However, you can easily double it depending on the difficulty, urgency, and length of the jobs you take.
With earnings up to $0.60 per audio or video minute, you can expect to make anything from $160 to $1215 per month.
Payment Process
It's mandatory that all applicants have a PayPal or Payoneer account all set up and ready to go. Every project pays per minute of audio transcribed, and you can request payment every Friday. Your weekly earnings will depend on the work done before the payout request.
To earn a $50 reward from Payoneer as per their terms and conditions, you can register here with our referral link. Sign up today to take advantage of this campaign while it's available.
How to Apply
The application entails a very easy process. All you'll actually need to do is follow these simple steps:
Create an account on the GoTranscript site. You can sign up using your email or your Google or Facebook accounts.
Study the GoTranscript's guidelines and samples carefully. This step is crucial to passing the test. (We'll expand on that later.)
Once you're ready, you can apply as a transcriptionist by taking the test. There are several languages to chose from.
Requirements
Now, we have some great news before you start to worry about your transcription skills—or your lack of. GoTranscript is a beginner-friendly platform. They won't request your resume or any background information. Everybody's welcome to give it a go!
All the equipment you'll need is your PC and a set of headphones. The use of a foot pedal is entirely optional as well. What's more, you don't need any additional software. GoTranscript has a free transcription tool on their site, which has many helpful features and shortcuts.
GoTranscript Test
GoTranscript is a 100% human-powered company. They promise 99% of accuracy on any job and each transcriptionist follows a meticulous method to guarantee the best possible quality even when working on high-volume orders.
To ensure that new applicants fully understand how to do the job, GoTranscript requests all of them to review their guidelines and pass a test. This step is vital to maintain their quality standards since no previous experience is required to start working.
How It Works
For practical purposes, the application test is divided into two sections. The first one is a simple multiple-choice quiz. You'll have no problem acing it as long as you study the guidelines meticulously.
The second part is where you put your newfound knowledge to the test. Keep in mind your grammar, punctuation, and capitalization also count here. You'll work on a short audio file, which is a real example of what you'd be doing if accepted.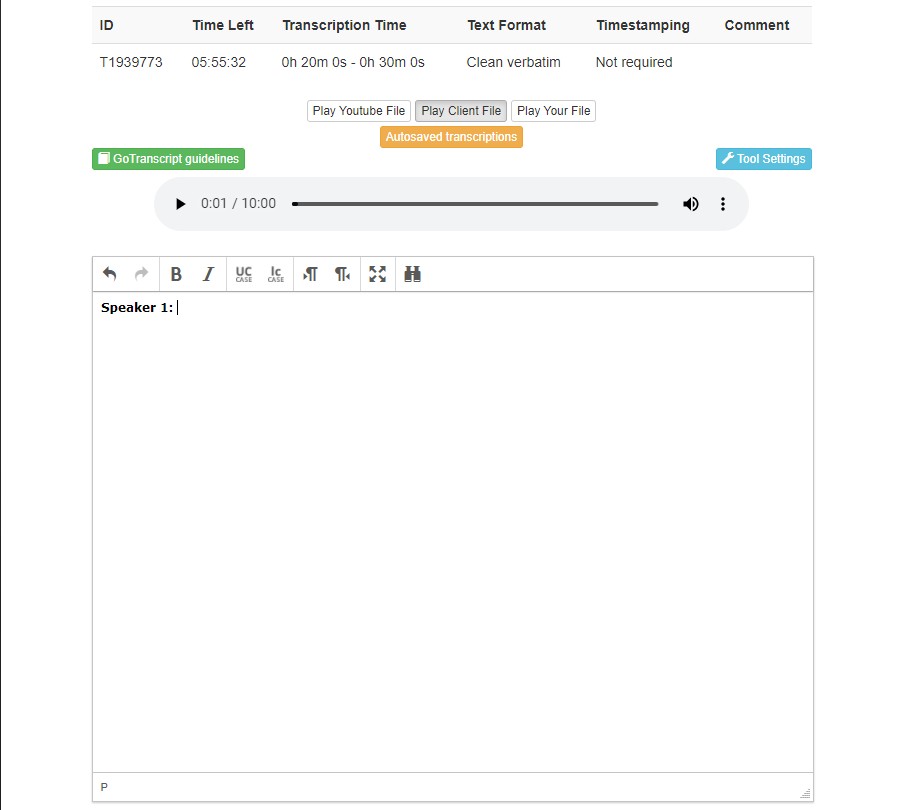 Guidelines
The guidelines page has all the information you'll ever need to be a successful transcriptionist at GoTranscript. This document contains several sections that are equally important to pass the test and subsequently work on the platform:
General instructions
Text format descriptions
Timestamping types
Major rules
Each of these segments will help you better understand what a finished job is supposed to look like.
How to Prepare for the Test
Besides a comprehensive guidelines file, GoTranscript offers its applicants a practice section. Here you can perfect your transcription skills before you take the big plunge. It consists of a collection of audios on different topics that will help you prepare for the test.
All the practice samples used to be actual tests, explicitly created to test your skills. Most importantly, you get the results right away! That way, you can see if there's anything you're doing wrong and correct it before taking the actual test.
Tips to Pass the Test
Taking the test might sound daunting, but it's not as hard as it seems. Here's some advice that will help you ace it like a pro:
Stick to the guidelines no matter what.
Keep an eye on your grammar, BUT don't try to fix any grammatical errors from the original audio. For example, if one speaker says, "I got my nails did," leave it as it is.
Don't attempt to guess what the speaker is saying. In this case, it's better to use the inaudible/unintelligible tags.
If you find yourself in a situation where you're not entirely sure what's the right thing to do, you can always ask for help through their support team.
Conclusion
Don't be scared to try something new. GoTranscript offers you the opportunity to build a new skill and get paid for it! It might not be the job that'll lead you to leave your full-time behind just yet. However, it might steer you in the right direction! Will you give it a try?